Oil & Propane Delivery to Where It Counts
We are your local oil and propane delivery company.
To the right is a map of our service area, which covers Barnard, Bethel, Bridgewater, Chittenden, Gaysville, Granville, Hancock, Killington, Mendon, Pittsfield, Plymouth, Randolph, Rochester, Stockbridge, and Woodstock. However, if you don't see your town listed, please contact us to see if you are within our delivery area.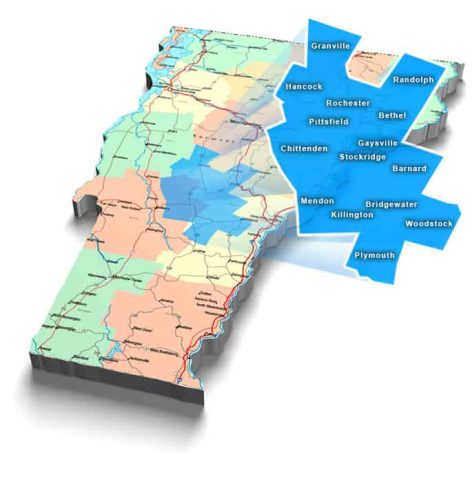 802-746-8018 • VT TOLL FREE: 1-800-281-8018
24/7 Emergency Service Call:
• After business hours, phone calls are picked up by our answering service.
• In an emergency our on-call staff will be paged and will return your call.
• All other calls will be returned the next business day.
Payments can be mailed or dropped off at our office, located in the Village of Pittsfield at 3925 Route 100.
MAILING ADDRESS:
C.V. Oil Company, Inc.
P.O. Box 656,
Pittsfield, VT 05762