Residential Products & Services
Help Keep Deliveries on Schedule
Our dedicated delivery crew works in all kinds of weather. In the winter months, please be sure to maintain your driveways and clear a path to your tank so we can fill you on schedule.
Residential Services & Products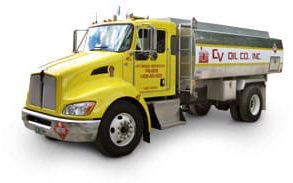 • Oil & propane deliveries
• Automatic delivery services
• Annual Cleanings and Tune Ups
• 24-hour Emergency Service
• Underground propane tank installation
• Tank installations and removals
• Rinnai and Empire Propane Heater sales and installation
• Energy Kinetics' System 2000 oil burner sales & installation
Are Your Vents Clear?
Routine checks during winter keep you and your family safe and warm.
Protect Your Vacation Home
Vacation homes need extra attention in our cold climate. Please be sure to have a property manager checking on your home daily during the winter months.
802-746-8018 • VT TOLL FREE: 1-800-281-8018
24/7 Emergency Service Call:
• After business hours, phone calls are picked up by our answering service.
• In an emergency our on-call staff will be paged and will return your call.
• All other calls will be returned the next business day.
Payments can be mailed or dropped off at our office, located in the Village of Pittsfield at 3925 Route 100.
MAILING ADDRESS:
C.V. Oil Company, Inc.
P.O. Box 656,
Pittsfield, VT 05762